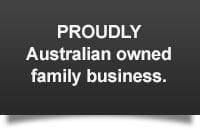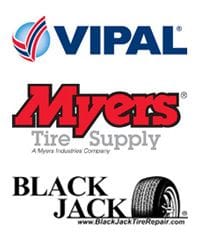 Multi-Size Wheel Nut Indicators - All Sizes

Item Code: R-3038 - R-3850

Hexchex is the first and only Multi-Size loose nut indicator with many benefits for truck fleets, service centres and retail outlets.

Apart from being easy to use, the efficiency of a Multi-Size product has a significant impact on overhead costs and stock management.

The unique ratchet design allows Hexchex to fit a range of nut sizes and the mechanism can be quickly secured by hand.

Developed specifically for Australia's harsh conditions, this durable Australian made product has been tested to perform at extreme temperatures.

The Hexchex multi-size design allows each product to fit a range of nuts.

Features

3 Multi-Size Products
Range 23mm - 50mm
Metric and Imperial
Secure Mechanism
Hand Tighten - No Tools
Fast Easy Application
Engineering Polymer
Automotive ISO Material
High Temperature
Durable & Reusable

Why Use HexChex

Hexchex assists routine wheel maintenance through visual monitoring. A simple walkaround inspection will quickly identify the loose nuts, focusing your attention where it is needed. Using Hexchex is easy, saves time, saves money and most importantly, reduces the risk of wheel failure, offering peace of mind and increased safety for all road users.

Perfect Fit Every Time

Hexchex can be applied to any shaped nut... round edged, sharp edged, worn, new, undersized, oversized, custom nuts including 8 or 10 sided. Hexchex can literally be clamped around anything within the diameter range for each product. Use wisely.

Quality Materials

Hexchex are made of a durable engineering polymer with high dimensional stability, chemical resistance, UV and thermal properties.

Australia's extreme conditions expose Hexchex to high temperatures. The material will perform at over 160°C down to -50°C and still allows visual detection of hub problems without premature melting under normal breaking conditions.

Feels Right

Hexchex are designed to be easy to use. The flexible material makes them easy to apply by hand. No tools needed. The progressive action allows you to feel each click so you know it's secure.

Available in yellow or orange.

Please refer to the chart below for product codes and specifications.
| Product Code | Size | Quantity |
| --- | --- | --- |
| B-2330-Y | 23-30mm | 100 |
| R-3038 | 30-38mm | 100 |
| R-3850 | 38-50mm | 100 |